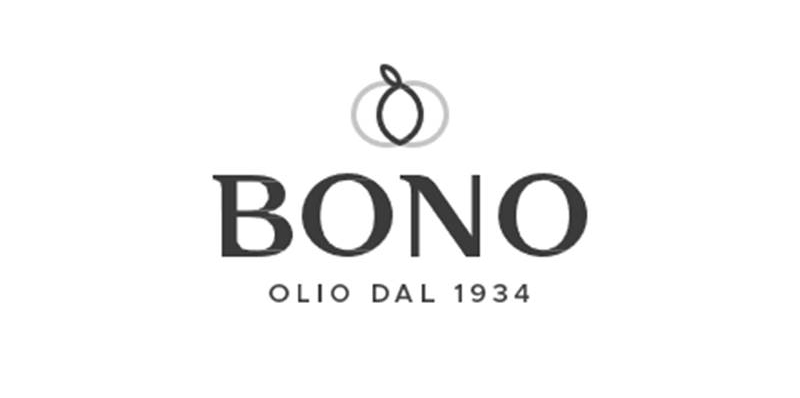 Bono unveils brand makeover by local female artist
As part of its expansion into new markets and new products, Bono, the award-winning producer of extra virgin olive oil and in-house supplier to the James Beard Foundation, unveils a modern new logo and colorful graphic labels designed by the Sicilian artist Alice Valenti.
The family business brings the same art to its olive oil labels that the winemakers bring to their bottles in order to stand out and express their unique personality. First launched in Europe with great success, the new designs have already won prestigious recognition, including the Silver Award for the packaging of Le Forme Dell'olio by Olio Officina and four stars in total for design and l packaging for the Berlin Global Olive Oil Awards.
For each of the six olive oils in the Bono range, Valenti has developed a character and an essence, inspired by the paladins (knights) of the 13e century Sicilian puppet opera theater. Using these characters, Bono combined the essence of each extra virgin olive oil with a piece of Sicilian history: a blend of art, culture and flavor.
"Valenti shares our passion for Sicilian history and has helped us bring a modern twist to our history which we hope will resonate with consumers in supermarkets and specialty stores across the United States," said said Salvatore Russo-Tiesi, President and CEO of Bono USA. "Olive oil companies rarely put a lot of effort into branding and label design. We saw an opportunity to celebrate our Sicilian roots by visually combining the best of traditional and modern Sicily in a cohesive look.
Valenti is known for her talent in fusing Sicilian folklore with contemporary design. His previous work includes brand collaborations with well-known Italian brands such as Dolce & Gabbana, Averna and Smeg.
"Listening to the Bono family tell me about the oils, telling me about the different cultures of the most fertile regions of Sicily and the different characteristics of each, members of another family emerged in my mind, each with their own unique character. and precise facial features, "explains Valenti. "It was then that all the protagonists of medieval epic and chivalrous literature appeared in my mind. A system of values ​​and archetypes that I borrowed to give a "human" connotation to each variety of oil.
The new label designs display a different paladin on each variety of Bono extra virgin olive oil:
PDO Val di Mazara, represented by the wise and courteous queen Galerana
AOP Vallée du Bélice, represented by the strong and cunning king of Zaragoza Marsil
IGP Sicily, represented by the beautiful and valiant warrior Bradamante
Filtered and unfiltered Italian extra virgin olive oil, represented by the noble and generous emperor Carlo Magno
Novello, represented by the pure and daring warrior Ideo
Selezione Bono, represented by the courageous and sincere Orlando
The Bono product line, which also includes organic citrus marmalades and olives, is available in all 50 states at specialty stores and supermarkets including Whole Foods, Stop and Shop, Wegmans, King's, Central Market, and Bristol Farms. . Its products are also available online at Amazon and Vitacost.
About Bono
Founded in 1934, Bono is the largest producer of authentic extra virgin olive oil in Sicily. The family business is based in Sciacca, Sicily, in the Val Di Mazara region. The region is coveted for its terroir, considered one of the best in the world for the production of high quality extra virgin olive oil. Its US division is in Fairfield, NJ
The company has won over 50 awards over the past ten years, including the 2021 New York International Olive Oil Competition (NYIOOC) Award as well as quality awards and worldwide recognition from Paris and Japan, at the prestigious Gambero Italian Rosso in 2021 only. Bono also received the 2020 sofi award from the Specialty Food Association. Bono is the exclusive supplier of extra virgin olive oil for the James Beard Foundation.
Bono's PDO (Protected Designation of Origin) and IGP (Protected Geographical Indication) extra virgin olive oils are assigned unique serial numbers, which are traceable to the exact olive groves that supply the olives for production. The brand also produces organic and conventional blood orange, Sicilian orange and lemon marmalades, made from fresh and organic fruits, as well as Nocellara Del Belice olives, which are grown exclusively in their original environment in Castelvetrano. , in Sicily.
To learn more about Bono and for a store locator, visit bonousainc.com. Follow Bono on Facebook and Instagram at @bonodisiciliausa.
About Alice Valenti
Born in Catania, Sicily, in 1975, Valenti still lives and works in the city. She graduated from the Conservazione dei Beni Culturali di Pisa and returned to Sicily where she trained at Maestro Domenico di Mauro in Aci Sant'Antonio, the prestigious Sicilian cart workshop. Many years before, the paths were marked out for the teacher and the pupil: for Valenti the discovery of the carts came from his interest in the "objects of art" and the "roots of his family". Both, accompanied by a very small circle of artists, tell the story of a world now distant, but not yet lost. The only woman among the very few cart painters to inherit this age-old and complex decorative art, she studies the multiple aspects of the popular artistic tradition. It is inspired by a personal interpretation of Sicilian folklore and its traditional themes. Along with her production of painted furniture, paintings and everyday objects, she also works in interior design, fashion and theater, all with an underground vein of irony and a touch of nostalgia.