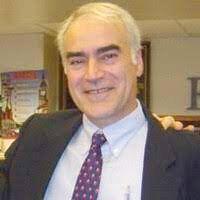 Catania appointed to Board of Regents | New
ALBANY— Retired North Country educator Roger Catania was named to the New York State Board of Trustees on Thursday to help guide student education in the state.
In a statement, Chancellor of the Board of Regents Lester Young, Jr and State Education Commissioner Betty A. Rosa congratulated Catania on her appointment as a member of the Board of Trustees and representative of the 4th Judicial District from New York.
"His more than 35 years as superintendent, teacher and school trustee will help reinforce the board and department's commitment to empowering all young people to succeed and elevating the knowledge, skills and opportunities for all to New York," the statement read.
"He will bring his extensive experience and knowledge of public education and student learning to the board's deliberations and will build on the tremendous work done by the late Beverly Ouderkirk, serving families and students in the 4th Judicial District. for the next three years. "
According to the release, Catania had an educational career spanning more than 20 years in the North Country, including eight as superintendent of the Lake Placid Central School District.
OFFICIALS PRAISE CHOICE
In statements, Assemblyman D. Billy Jones (D-Chateaugay Lake) and State Senator Dan Stec (R-Queensbury) congratulated Catania on his nomination and congratulated him on his career.
"Dr. Catania has over 35 years of experience in the field of education, having worked as an educator, school counselor and administrator. This diverse work experience makes Dr. Catania a great addition and strong representative of the North Country to the within the Board of Regents," Jones said.
Stec also praised Ouderkirk, calling her "a local legend and a strong advocate for our schools and our students."