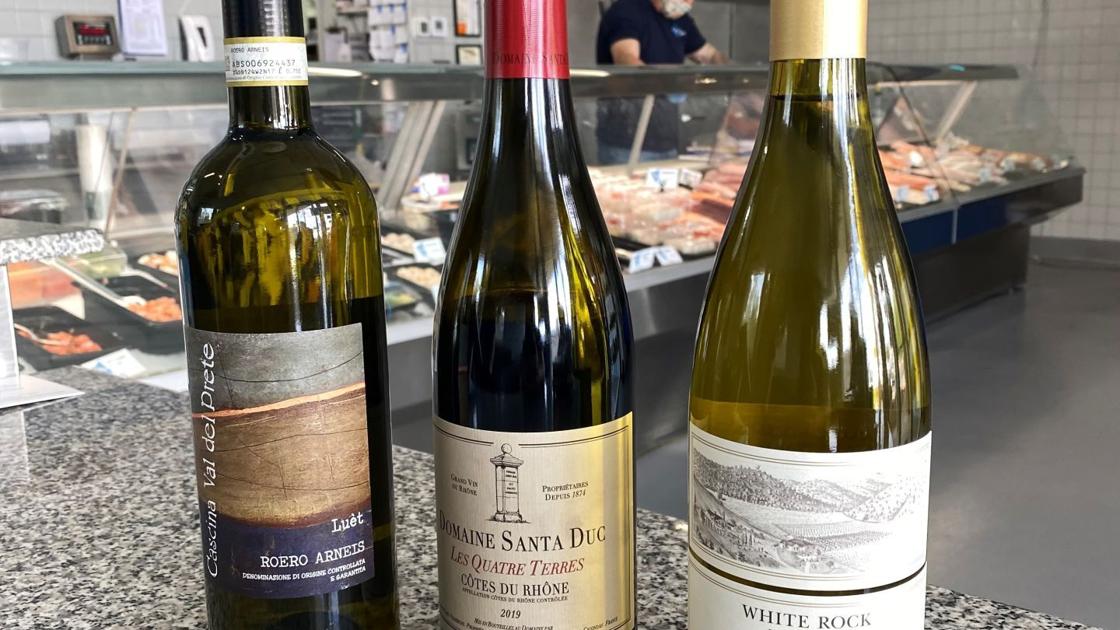 Dan Dawson, Dan the Wine Man: So many wine options with fish | Wine chroniclers
I rarely venture far from my Pinot Noir and salmon pairing (and a dark, deep Pinot will do just fine here) but the brown sugar, Dijon and paprika coating in this recipe opens up more, maybe even better choices.
The Santa Duc Côtes-du-Rhône, 70% Grenache followed by Syrah and Mourvèdre, is built like a bigger Pinot and with more spices and tannins. Very fragrant with berries: strawberry, raspberry, blueberry… a natural pairing with salmon. The spice box / wild herb flavor, so natural with reds from the southern Rhône like Santa Duc, puts me right on this accord. Mighty good with that cedar plank smell and flavor.
I bought the Santa Duc Côtes-du-Rhône "Les Quatres Terres" at Oxbow Wine & Cheese in the Oxbow public market. I advise you to do the same.
Cascina Val del Prete "Luèt" Roero Arneis 2019 $ 20 with Involtini di Pesce Spada (grilled stuffed swordfish rolls)
Sicilian dish meets Piedmont wine here. With this recipe where you can confidently choose a light red from Sicily or cool climate California Pinot Noir or Cabernet Franc. You will be as happy as a clam at high tide.
Still with all the pine nuts, parsley, and bay leaves used, I feel like a cut Italian white with all of its citrus zest, apple shavings, rocky bite and peach-pit finish.
Oxbow Wine & Cheese offers the "Luèt" Val del Prete, made from the Arneis grape variety, originating in the Piedmont region in northern Italy. The strong acidity of the wine can replace or complement the lemon served as an accompaniment.