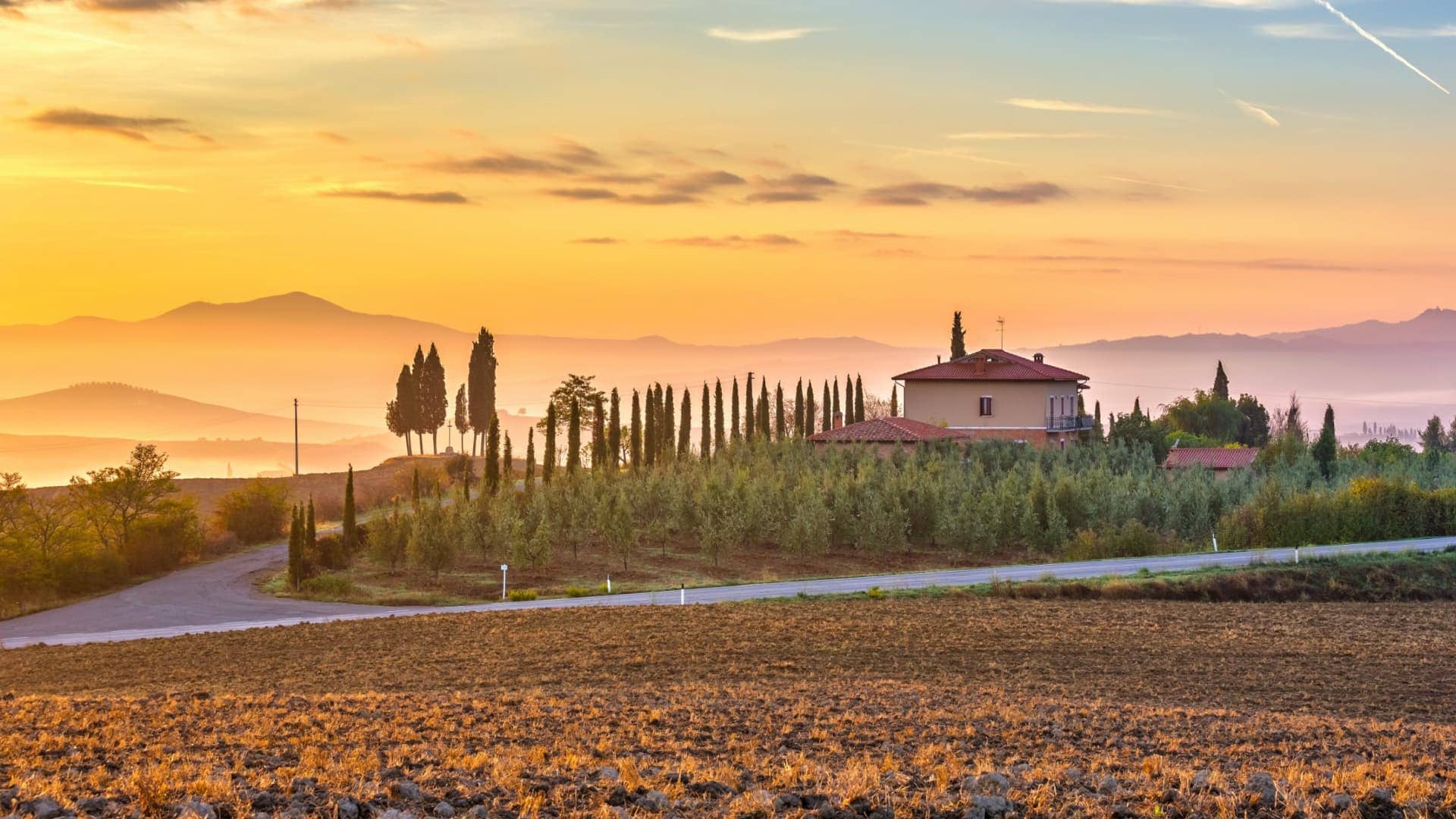 Italian farms are enjoying a post-pandemic boom
To research by Noto Sondaggi and Coldiretti shows that 72 out of 100 Italians plan to visit one or more farms this summer.
The farms offer the opportunity for leisurely meals in picturesque surroundings and the opportunity for visitors to experience traditional agricultural and food production activities.
The immense popularity of visiting these agritourism enterprises is also not a surprise.
See also:Italy tourism awards promote industry innovators
According to the research, a third of Italians said they would like to be involved with farms. Just over 20 million Italians said they would start their own farm if the conditions were right.
The researchers also suggest that the immense popularity of farmhouses is indicative of the growing interest in the phenomenon of farmer-chefs, where renowned chefs pledge to promote local traditional food specialties.
Away from food and nature, other reasons cited for farm holidays are the need to relax, avoid crowded environments, and participate in outdoor sports and activities.
Coldiretti said farm restaurant operations grew 2% in 2021, compared to 2019, despite periodic closures following the Covid-19 pandemic.
Recent research by the Italian Institute of Services for the Agricultural and Food Market (Ismea) revealed that there are now 25,060 approved farms in Italy.
Of this total, 82% offer overnight stays, while 62% have a restaurant. Nearly a third of registered farms also organize tasting activities for their local products.
Ismea said the farms have become ambassadors for traditional regional recipes and products, such as extra virgin olive oil and wine, allowing visitors to taste and learn about the stories behind these products.
Recent support for farms has also come from Italy's olive oil tourism law, which aims to develop new tourism opportunities similar to what previous legislation had achieved for Italy's wine sector.
The growing interest in the creation of farmhouses also led the Sicilian Parliamentary Assembly to review its bureaucratic procedures to found one of these establishments. The stated objective of the assembly is to simplify the opening of restaurants, tasting rooms and accommodation for farmers.
The decision is likely to be met with approval from local farmers, especially as Sicily is the top national holiday destination for Italians.
One of the drivers of rural tourism is also the high number of Italians who do not plan to travel abroad during their holidays. A recent survey by TouringClub revealed that 73% of respondents plan to take their next summer vacation to Italy in 2022.
Coldiretti said two of the main reasons for the growing success of the farms are the ability to book accommodation and make last-minute reservations and the location of many of them in non-traditional tourist locations, allowing visitors avoid more congested areas.
The Italian Olympic Committee (CONI) has also taken note of ongoing changes in Italian tourism preferences, with its southern branch in Campania announcing a recent partnership with Terranostra to create a network of sports farms.
According to local media, 20 farms have taken part in specialized CONI/Coldiretti workshops to refine their sports-related offerings, with more workshops planned for the fall.
The project is part of a larger effort by both entities to promote the Mediterranean diet as an essential contributor to healthy living.
---
---