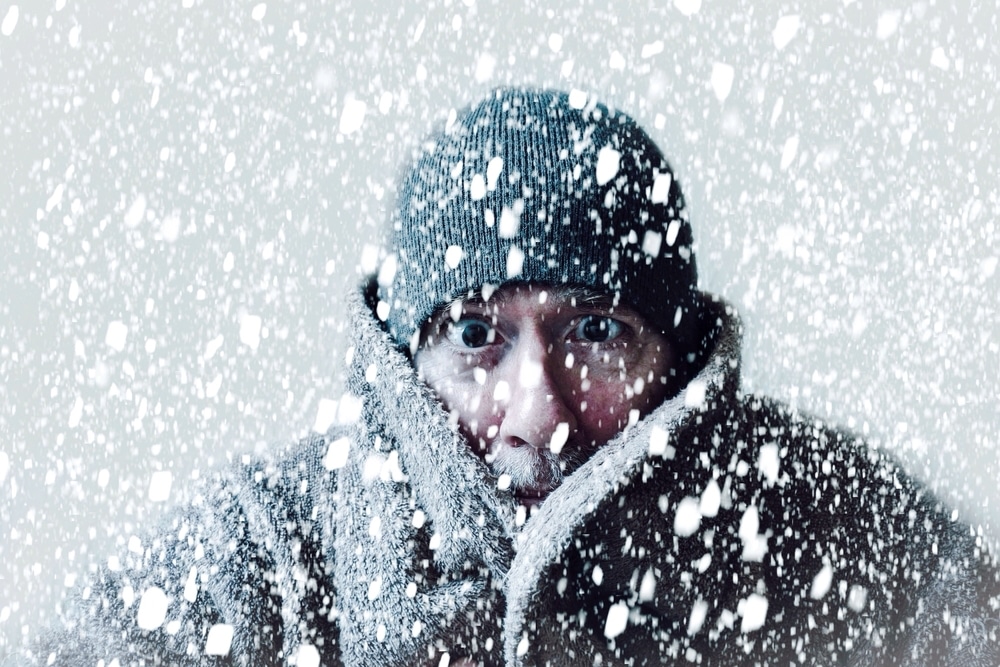 Research says the cold is good for the arts
As temperatures drop across Australia, it's harder to drag yourself out of the house. But research has shown that's exactly what we do for cultural activities.
As early as 1748, the French philosopher Baron de Montesquieu claimed that cold air increased blood flow to the heart. He wrote in The Spirit of Laws that the cold air produces[s] various effects; for example, greater audacity, that is to say more courage; a greater feeling of superiority, that is to say less desire for revenge; a greater opinion of security, that is to say, more frankness, less mistrust, politics and cunning.
Writer Volha Charnysh says that while "modern research has demystified these direct links between climate and character, researchers continue to study the relationship between culture and climate".
As Australia faces some of its coldest days in history – snow in Tasmania, a 100-year freeze in Queensland and Antarctic blasts across New South Wales, Victoria and the ACT – we examine who is leaving and why?
The facts about cold weather and museum attendance
Testimony of research on the weather and the public, Long live Sydney 2022 has attracted around 1.2 million visitors since Lights On less than two weeks ago – a period that has recorded one of the coldest weather in the city in more than 30 years, experts say.
Vivid Sydney 2022 recorded its biggest ever opening weekend and is on track to match previous visitor numbers over the long weekend with an expected 500,000.
While the clear skies bought the cold, it also ensured captivating light experiences for the audience.
The same could be said for RISING and dark mofo which also recently opened. In its last run, pre-COVID, Dark Mofo 2019 saw record crowds and sales, with over 100,000 tickets sold (over $4 million at the box office), a 25% increase over its previous edition.
At the time, festival coordinator Leigh Carmichael told the ABC: 'It has always been a challenge to bring people here in the depths of winter, but since its inception in 2013, Dark Mofo has been a beacon not just for those who want to come and visit our state, but for many Tasmanians – we just come out of hibernation at this time of year and celebrate.
Although these festivals continue to bring in large numbers each year, despite the "big freeze", statistically covered venues such as museums and galleries have also reported a correlation between weather conditions and attendance, as evidenced by a number of number of research articles.
New Zealand academic Dr Harold Cuffe thinks that with the rain comes the museum crowds. In his paper Rain and museum attendance: are the daily data detailed enough? (2017), he says that while rain generally increases museum attendance, the timing of bad weather also has a significant impact.
"I find that overall observed rainy days see a 2.8% increase in museum admissions…however, using more accurate hourly rainfall and visitor data, a very different picture emerges. ", Cuffe wrote.
"On rainy days in the morning, attendance in the morning increases by 10-16% compared to days without rain…on rainy days in the afternoon, attendance during closing hours of the museum decreases by up to 9%. "
Its conclusions are drawn from 13 years of admissions and weather data for New Zealand's national cultural museum, Te Papa Tongarewa.
Just as a large number of open-air festivals have opened this month, our galleries are also organizing "blockbuster" exhibitions that guarantee foot traffic: ACMI with Tate Lightworks; NGV International with The Picasso Century; QAGOMA directed by Chiharu Shiota during the winter, and the Melbourne Museum Open Horizons – Travels and Connections with Ancient Greece from the prestigious National Archaeological Museum of Athens – all exclusives.
Notably, research shows that such exhibits are more attractive in inclement weather.
Visitors spend more time at the museum in response to rain and are more likely to pay to see special exhibits.

Doctor Harold Cuffe
Cuffe says such findings are useful for museum administrators and event organizers for two reasons in particular: first, staff can be scheduled and reshuffled to respond to daily weather forecasts, and second, he thinks you can use weather forecasts to boost your online promotions, play in conversation and "what's up" alternatives.
"Temporarily assigning staff to guest-facing roles on rainy mornings can improve the museum experience for patrons," Cuffe said.
Its conclusions are echoed in a article published in 2019 from the University of Catania, Sicily (Italy), which also examined weather conditions in relation to museum attendance.
It tracked daily attendance figures at the Museo Regionale della Ceramica (Regional Museum of Ceramics) from 2008 to 2016, concluding that "temperature has a significant non-monotonic effect on museum attendance, with an increase having a positive impact on low temperatures (non-summer months) and a negative impact during the high temperature (summer) season.'
Contrary to Cuffe's findings, the Sicilian report stated that "precipitation encourages museum visits, but only during the summer months".
The Rise of the Winter Festival
In recent years, the Winter Arts Festival has been a growing phenomenon in Australia, led by major events such as Vivid Sydney, Dark Mofo and now RISING, and a handful of regional activations.
Dark Mofo has been a huge hit for Hobart, bringing tourism to the southern state during its coldest time.
"It gives me something to look forward to during the cold Tassie winter," Hobart-based Japanese artist Yumemi Hiraki told ArtsHub earlier this week.
Lily: What does Dark Mofo bring outside of the show?
These winter festivals tend to be eclectic, even eccentric in nature, fusing programming between live performances and outdoor light installations (that heightened emotion of audacity that Montesquieu observed in the 18e century), to the flagship exhibitions that guarantee pedestrian traffic.
Joining the winter trend are the inaugural Southside Live festival, which will take over Melbourne's St Kilda Foreshore with live music to warm up the crowds; the town of Stonnington presents its annual Glow Winter arts festival, while Fed Square Anything but Square program throughout the winter includes RISING programming.
"Winter is an exciting time at Fed Square," Fed Square Chief Experience Officer Suzana Bishop said of their upcoming winter event. "The neighborhood is full of experiences for all types of people, and it's also a time to invite curiosity into the square."
Organizers of all events encouraged the public to consider that with so many visitors, it is important to plan their travel, parking and transit options.
Program dates and details