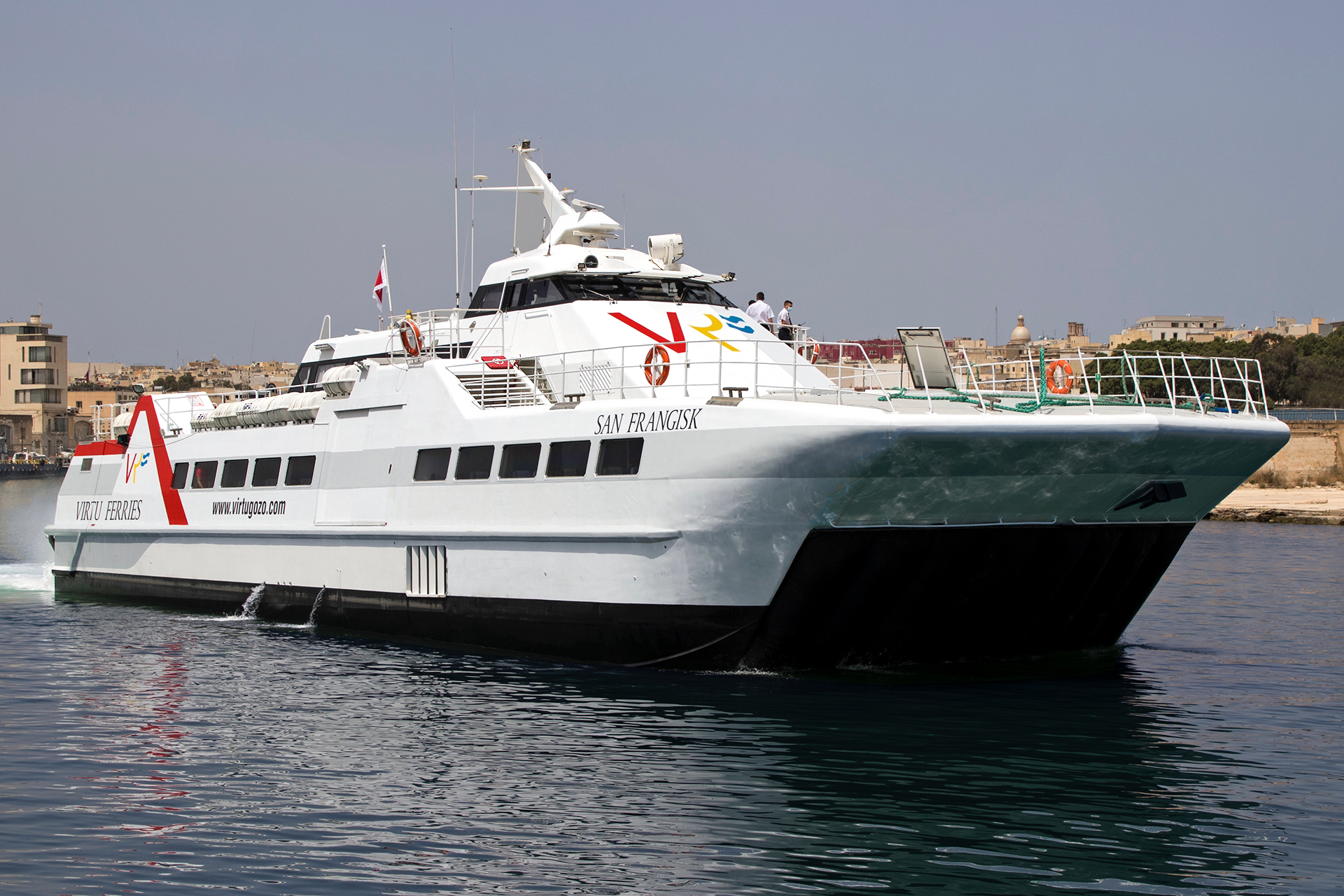 Virtu Ferries to launch Gozo-Valletta fast ferry service on June 1
Virtu Ferries will welcome Prime Minister Robert Abela aboard his maiden voyage between Gozo and Valletta on Tuesday.
Having advocated a regular high speed ferry service between Malta and Gozo for the past 30 years, Virtu is one of two companies authorized by Transport Malta to provide high speed service from 1 June 2021.
"We are confident that this service will contribute to both the social, economic and educational development of Gozo in the immediate and long term. The main objective of the company, in addition to providing excellent service to residents and visitors of Gozo, is to cooperate with all entities, tourist, commercial and otherwise, which provide service to and in Gozo. "
Given the time constraints, Virtu said it would operate two vessels from the company's existing fleet, San Frangisk and San Pawl, with a capacity of 317 passengers and a cruising speed of 35 knots (65 km per hour), allowing a crossing well within 45 minutes.
Virtu Ferries unveils fast ferry prices
Both ships are ocean-going vessels recently returned to Malta from the company's international route between the ports of Venice and the Adriatic in Slovenia and Croatia and previously operated on the Malta-Sicily route.
However, Virtu said he had already engaged internationally renowned naval architects to advise on the design of a new vessel for this route, and that he was already in contact with three shipbuilders specializing in building construction at state-of-the-art and environmentally friendly. ferries.
The Virtu high-speed passenger / vehicle ferry has a proven track record in operating international routes between Malta and Sicily, Venice and the Adriatic ports of Croatia and Slovenia, Spain and Morocco in the Strait of Gibraltar, the Caribbean and the Red Sea. We also operate a domestic line between La Spezia, Portovenere and Cinque Terre in Liguria, Italy. Virtu is internationally recognized as a pioneer in high speed ferry operations and has received a number of awards, the latest for Saint John Paul II, awarded "Significant Ship 2018" by the internationally renowned Royal Institute of Naval Architects and also won "Ship of the Year 2020" in the High Speed ​​Ferry category by the Cruise and Ferry Review.