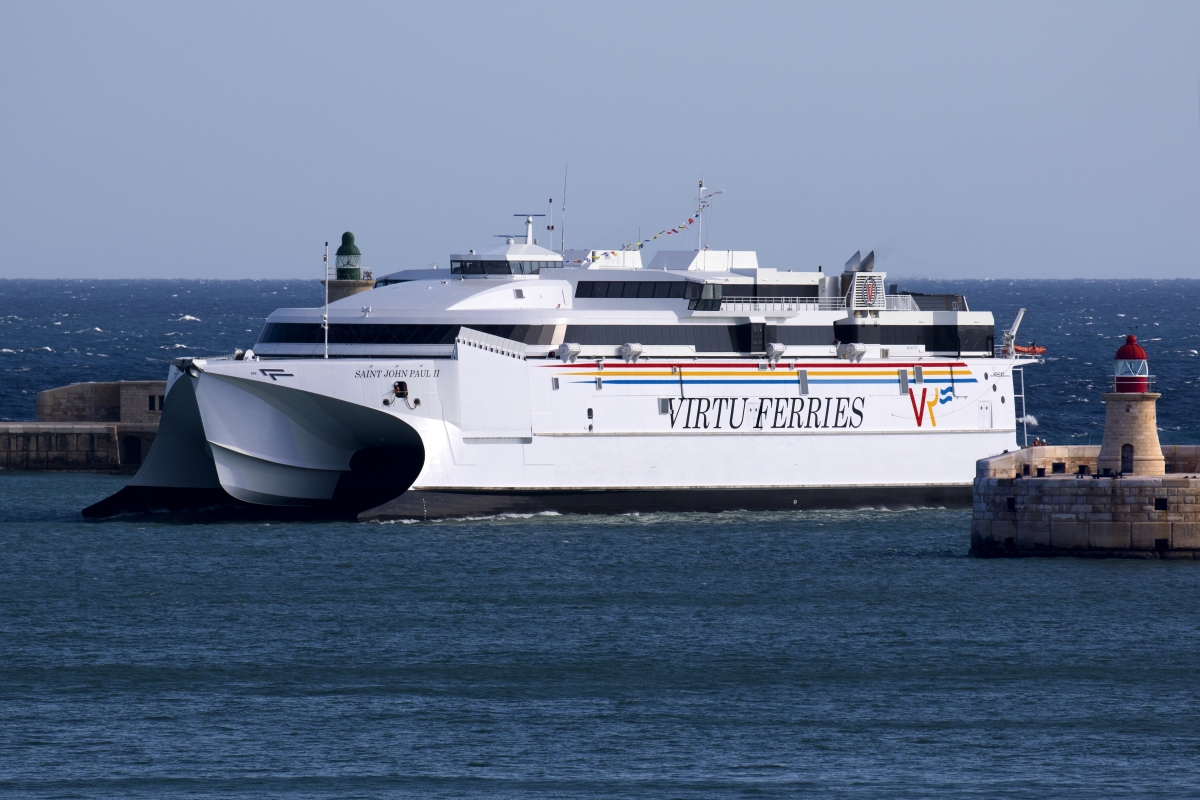 Weather forecasts force Malta-Sicily catamaran trips to be canceled
Tista' taqra bil-
Malta.
Catamaran trips from Malta to Sicily scheduled for Sunday have been canceled due to "adverse sea conditions", the company that operates the catamaran announced on Friday morning.
In a Facebook post, Virtu Ferries said all trips scheduled for Sunday have been canceled as it urged passengers to follow their social media page for more updates.
A trip scheduled for 8:30 p.m. Saturday night was brought forward from 12 p.m. to 8:30 a.m. due to bad weather.
According to popular weather page it-Temp Madwarna, thunderstorms and rain are forecast for early Saturday morning. Winds are expected to blow at Force 7 while temperatures drop as the wind changes direction from southwest to northwest.
More rain is expected on Saturday as the temperature is expected to drop by 7°C.
According to the Meteorological Office at Malta International Airport, the weather is expected to be windy with thundery showers. West winds should blow at force 4-5 becoming west northwest force 6. On Saturday, the temperature will be around 19°C.
On Sunday, a windy day with isolated showers is expected, with winds blowing from the northwest at force 6 becoming force 5-6.
The temperature should drop to 15°C at night according to the MET office.
Fast ferry trips are also canceled
Fast ferry trips between Malta and Gozo scheduled for the weekend have been canceled by both operators due to unfavorable winds and sea conditions.
In October, fast ferry operators changed their timetable, reducing the number of trips between Mġarr and Valletta to just five per day, while trips between Valletta and Mgarr were reduced to four per day. The decision has angered many students and workers from the sister island who commute daily to work or study in Malta.
BE THE FIRST TO RECEIVE THE LATEST NEWS
Download the Newsbook app